Linkman:Michael Zhang
Mobile: (86)18238531223
Tel:0372-6516222
E-mail:
railfastener@outlook.com
Address:South Circling Road,Yaocun ,Linzhou,Henan Pro.P.R.China
China Railway Engineering Bureau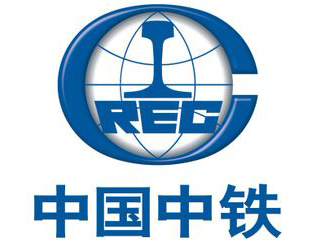 China Railway Company now has 46 second level companies, of which 16 large construction enterprises, large and superlarge investigation design and consulting enterprise six, three of the large-scale industrial manufacturing and research and development enterprises, and a number of international business, real estate development, mineral resources development, investment, construction and management, trust and investment companies. Existing staff of more than 28 people, with senior professional and technical staff of 11974 people, of which 694 are senior engineers, senior engineer 8381. With more than 700 high-level technical experts, which 6 6 4 academician of Chinese Academy of engineering, national experts with outstanding contributions, national survey design master, enjoy special government allowances of the State Council expert staff 278, 109 provincial and ministerial level and company level experts, youth science and technology of top-notch talent 360. There have been 58 people, 34 people won the Zhan Tianyou prize for research award.
China Railway Group was awarded the Ministry of science and technology, the SASAC and the all China Federation of trade unions, the first batch of "innovation oriented enterprises", with "high speed railway building national engineering laboratory" and shield and tunneling technology, State Key Laboratory of ", and four postdoctoral workstation, 14 by the national Laboratory Accreditation Committee accredited testing laboratory. 2 countries have identified the technical center and 17 Provincial Department identified the technical center, and has set up a bridge, tunnel, electrification, advanced engineering materials, track and construction equipment, 6 professional R & D center. As of the end of 2009, has won national scientific and technological progress and Invention Award 84, the grand prize of four, the first 10 items, won the provincial and ministerial level scientific and technological progress awards 791. The company has 650 effective patents, including 104 invention patents, in many areas to reach the world's advanced level.
At the same time, China Railway was also central and the relevant state ministries and commissions awarded the national integrity of the best enterprises, learning organization national pacesetter units, the country's western development outstanding contribution to the collective, national advanced collective in earthquake relief, the national advanced collective work of migrant workers, national sports work advanced unit Title, won the national labor certificate of merit.