Linkman:Michael Zhang
Mobile: (86)18238531223
Tel:0372-6516222
E-mail:
railfastener@outlook.com
Address:South Circling Road,Yaocun ,Linzhou,Henan Pro.P.R.China
China high-speed rail rapid out of the country to the outside world fastener business opportunities emerge
发布:lzgwtlqcen
浏览:1455次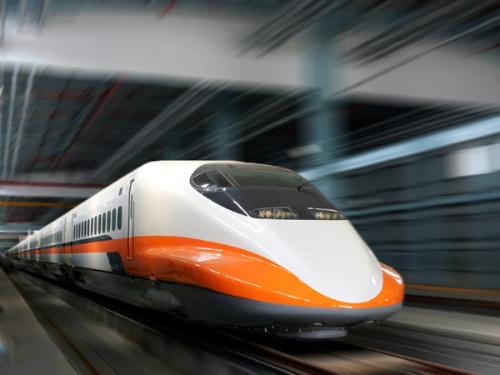 Reuters September 8, article, the original title: China "high iron hot" was sailing abroad door of China's "high iron hot" seems to is pulled out of the country. In just a few years, the world's largest high-speed rail network to build a successful demonstration effect, as well as China's low-cost construction costs to attract the world's attention, a considerable number of countries began to seek cooperation with China to build high-speed rail.
Although the overseas business opportunities emerge, but China high iron related enterprises "sea" of the road is difficult to the boundless plain. China in the high iron electrical equipment and the communication system of short board and lack of operational experience and ordered him to in the face, France, Japan and other countries advanced enterprises, general contracting ability is slightly weak estimated pioneer railway infrastructure and locomotives Chinese strengths will be exported.
The relatively high iron in advanced countries, France and Germany, the biggest advantage is that the cost of China." Domestic industries of professional organizations, senior fellow lixuerong jammed consultant introduced said overseas countries to build high-speed rail projects, including track, vehicle and control system, the cost per kilometer for $0.5 billion; and the cost of construction in China for 0.33 billion US dollars, the difference between 1 / 3.
Many analysts in overseas markets as potential positive railway equipment and railway infrastructure stocks. It is expected, 2020 years ago to overseas investment in high-speed rail will exceed $800bn, drives other industry to create the market size amounted to $7 trillion; the investment of developed countries to $165 billion, the size of the market for $1.5 trillion. One of the important measures for construction of high speed railway is China to cope with the international financial crisis to boost the economy. At present, the high-speed railway Chinese, put into operation has reached 6920 km, continue to implement plans to invest 800 billion yuan, the new high-speed railway mileage of 13 thousand km target before 2012.
High speed rail is not a new thing, the large-scale construction in Japan, France and Germany have. Just Chinese successful demonstration and effective pull on the economy, the United States, Russia and other major powers in recent stage of high iron also had a hobby, China have come to seek cooperation. Li Xuerong that recent overseas to build high-speed rail will heat up, way is to improve its domestic passenger rail network, and secondly is the hope that by investing in transportation infrastructure, stimulating domestic demand and boost the economy. The World Bank recently in a report pointed out that "technology and knowledge transfer, plus accumulated construction and the experience of thousands of kilometers of high-speed railway operation, let the Chinese have the most advanced railway industry. The introduction of high speed railway in other countries, it should make Chinese with international competitiveness."
But the high iron investment of hundreds of billions of dollars, and the prospects for future earnings is not clear, so many countries have to be careful.
As a latecomer to the high iron, China in infrastructure and EMU part high iron construction field has with the world leading level, such as non ballasted track, seamless track and research and development of the world's fastest, speed of 380 km EMU, China has the Japan, France and other developed countries, the high iron form strong impact. Japanese media recently saying, China high-speed rail will threaten Japan's Shinkansen technology export.